As a response to the oppressive environments I faced at home and with work at this time, I challenged myself to put together an exhibition in one week. The time restriction mirrored the irrational limitations enforced upon me as a brown woman, daughter, and female artist. This exhibition was a battle-cry for resistance. Each work an act of witnessing and documenting difficult truths. Each moment of pushing through these limits acted as a call to reclaim my time from the oppressor's heavy roof.

It was an unexpected exhibition for me and for the audience, who engaged with the works with enthusiasm. I'll See Your Red and Raise You Blue was exhibited at 321Studios, a pop-up gallery in Publika, Malaysia. This exhibition was put together in collaboration with Moments of Truth.
The result was a series of visual art that utilized the space for an interactive floor and wall installations using paper as the main medium.
Other works included: watercolor paintings, some with writing elements; acrylic on canvas paintings; audio recordings and poetry which were presented during opening night.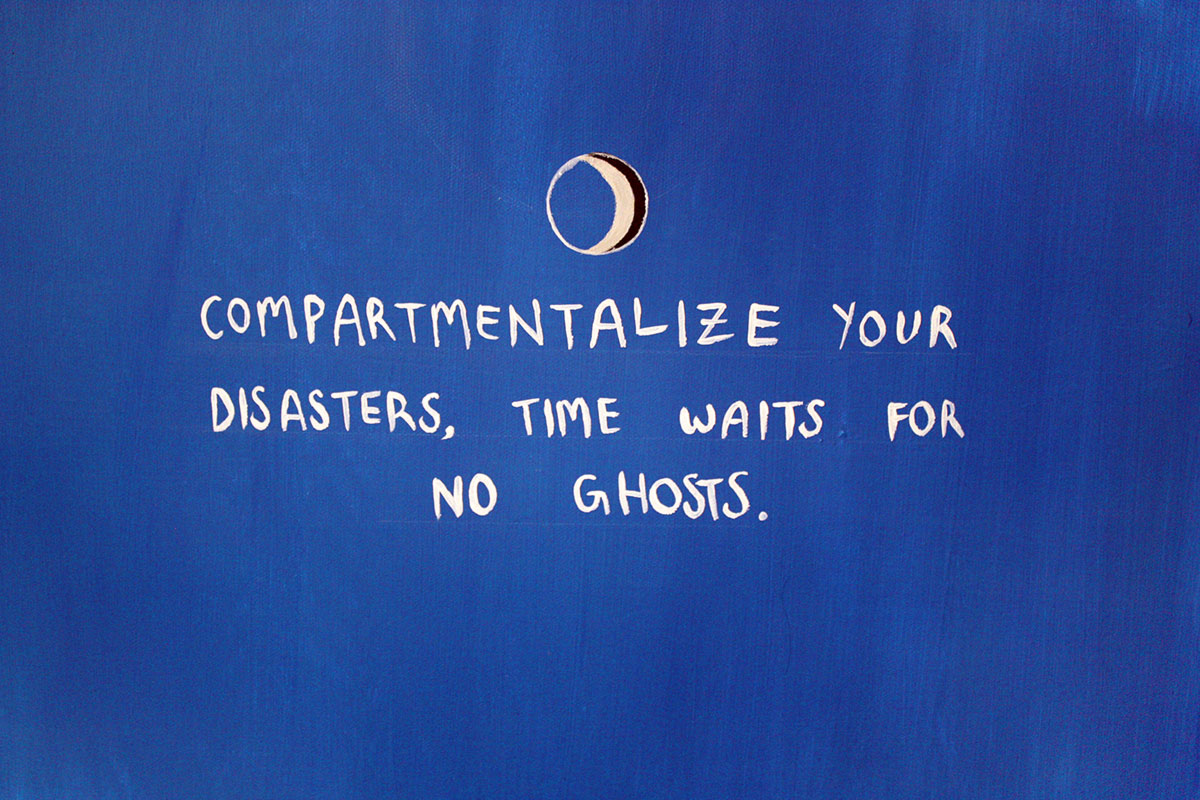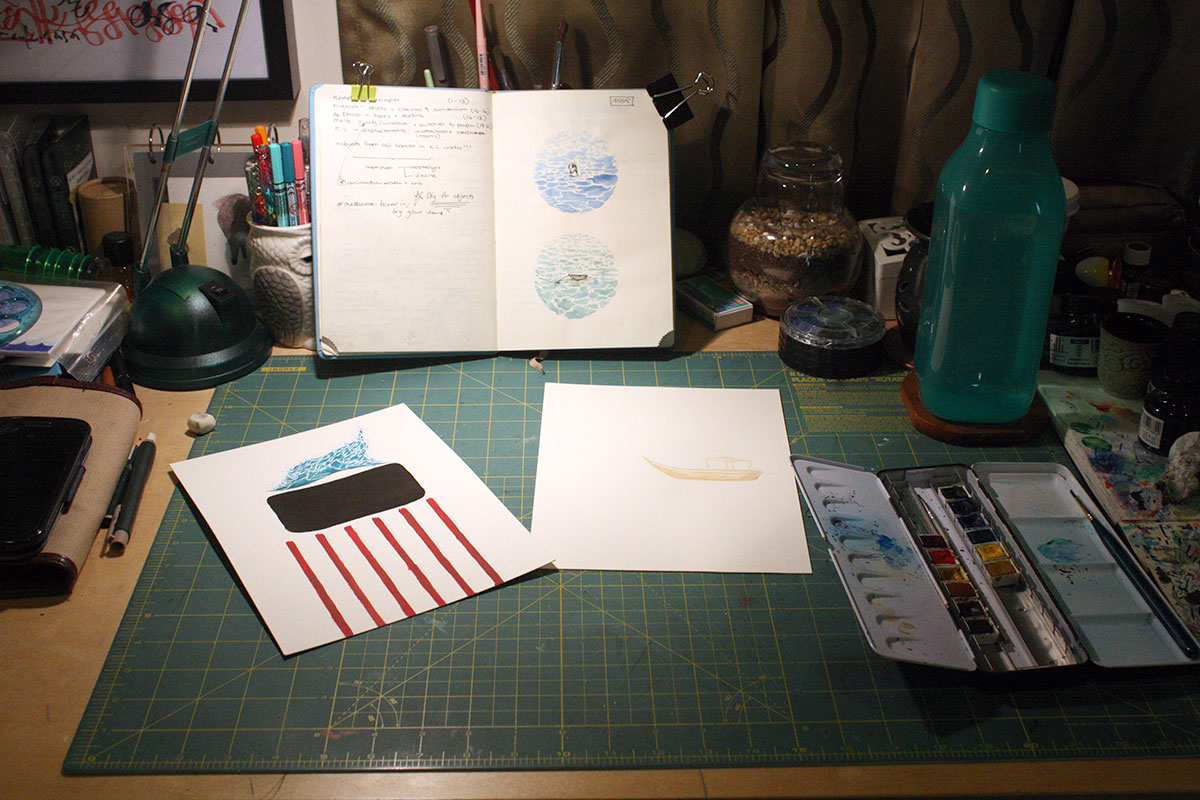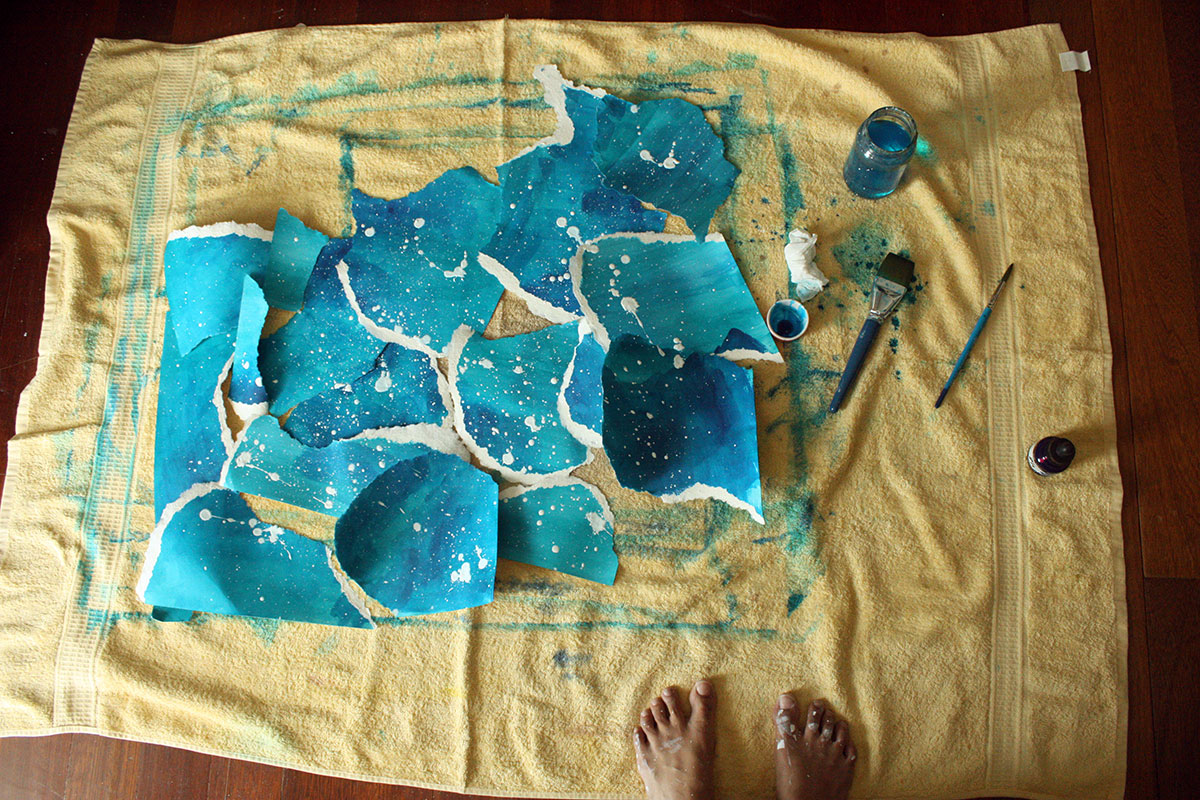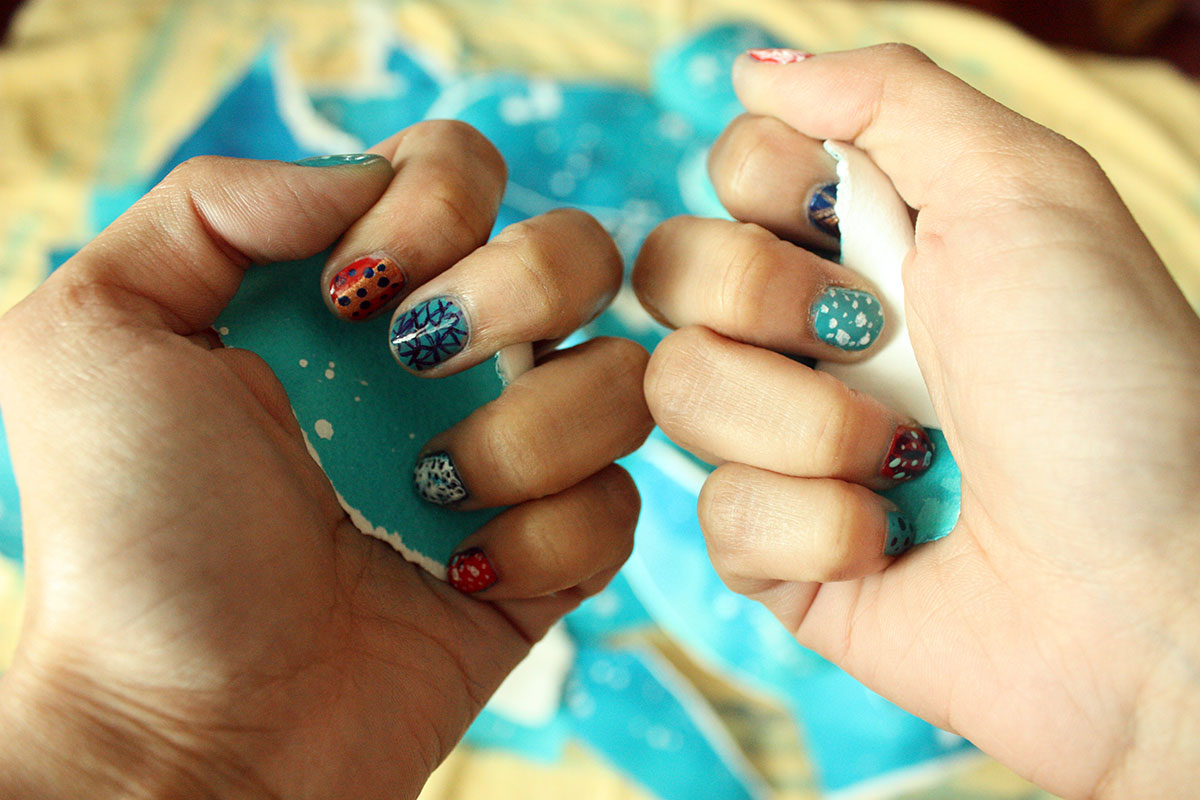 (27th February - 6th March)
2015.